ACCESSORIES
ANTI-RAIN KIT
The whole range of anti-rain Freem accessories is studied to allow the driver to race even in the worst weather.
The fabrics are choosen and tested to ensure top protection from humidity, mud and water.
ORIGIN: Made in Italy
PROMPT DELIVERY!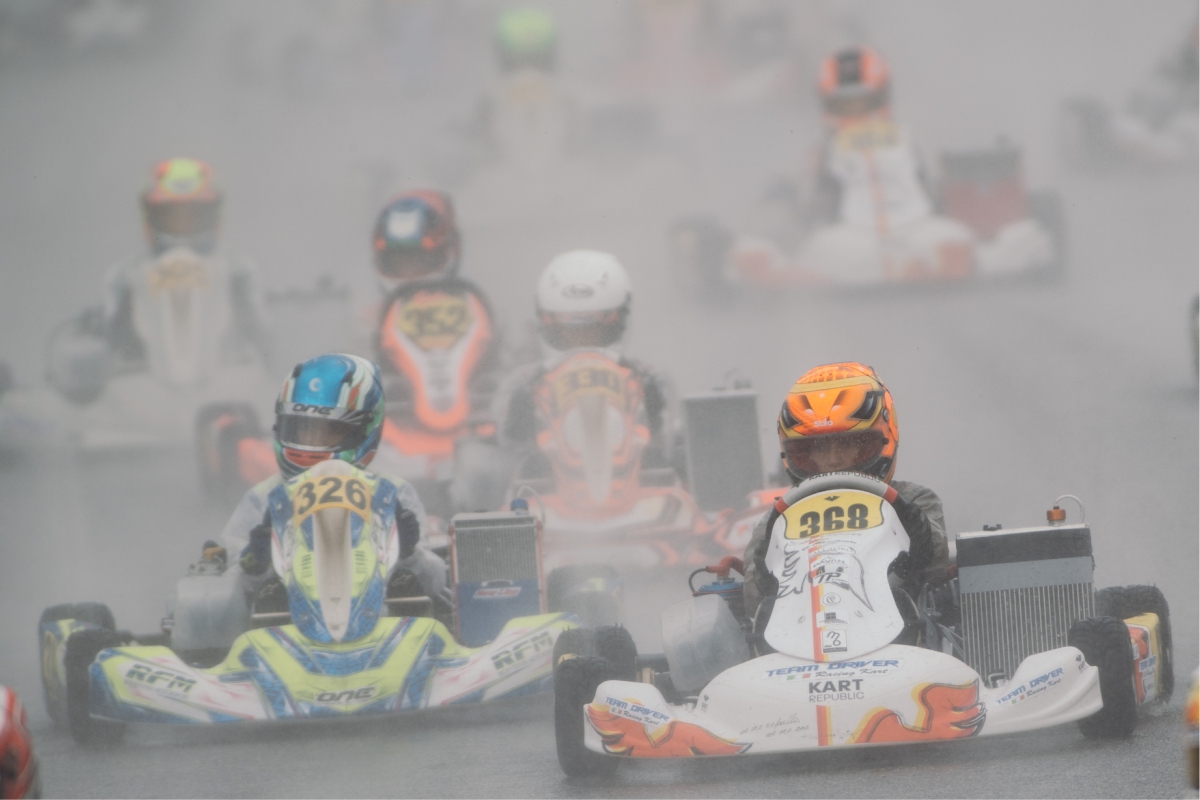 DOWNLOAD
SIZE GUIDE
ACCESSORIES
WATERPROOF SUIT
WATERPROOF SUIT
The waterproof rain suit is made of a resistant tearing-proof material and it protects the driver from the rain during the race.
Anti-rain protection is ensured by thermo welded seams and stretching cuffs on wrists and ankles.
The movements are eased by the stretching band on the back and the velcro closing on the wrists, which allows to regulate the closing.
FABRIC: POLYESTER
STANDARD SIZES: XXXS / XXL
WEIGHT: 210 g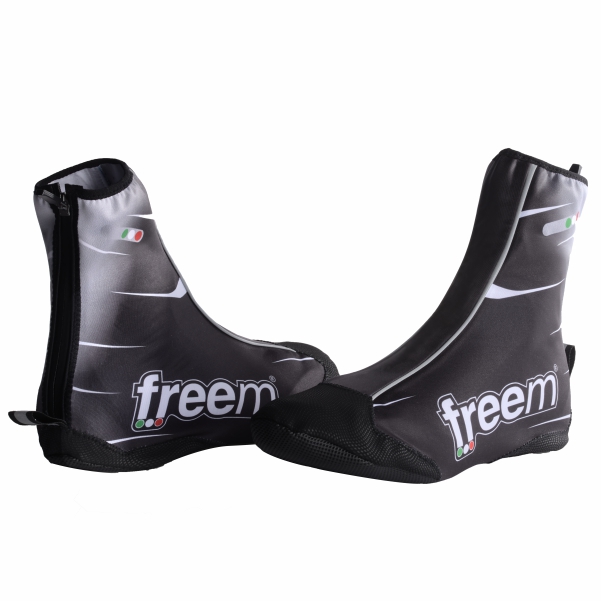 YETI SHOES COVER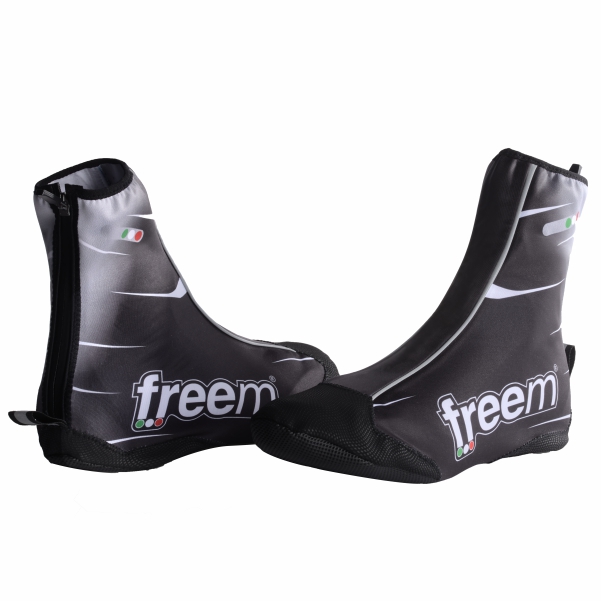 YETI SHOES COVER
YETI is the new Freem shoe cover, designed to
guarantee the weather protection
ensuring thermal insulation and traspiration.
The highly elastic fabric and the molded heel with ultra resistant fabric allow a great fit; the zip on the back makes the fit easier.
There are reflective inserts on the front for low light conditions.
YETI is the shoe cover for mechanics and for all drivers: kart and rally!
FABRIC: POLYESTER
STANDARD SIZES: XS / XL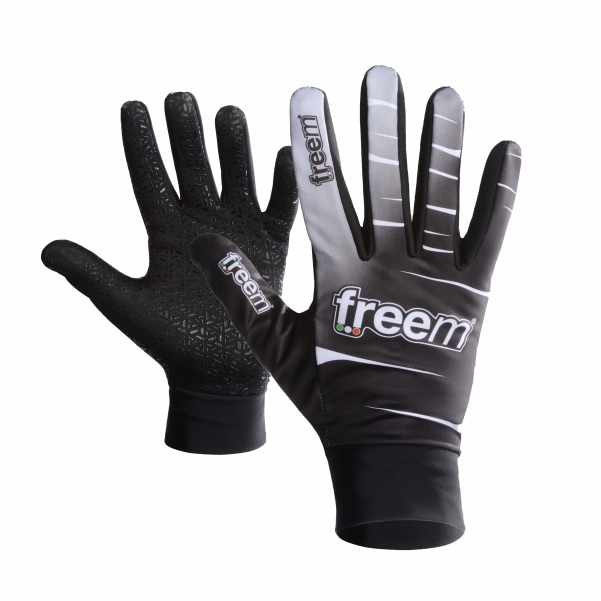 JECKO GLOVES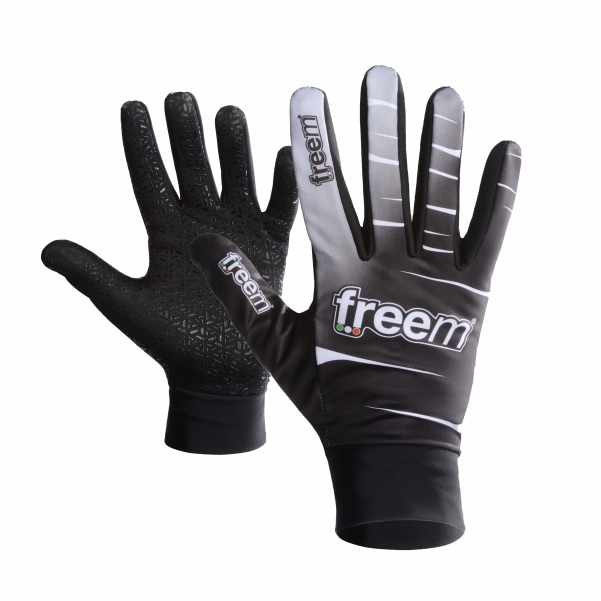 JECKO GLOVES
JECKO is the new FREEM glove windproof, waterproof and at the same time light for maximum freedom of movements.
The gloves guarantee exceptional grip and safe driving in every weather conditions.
FABRIC: POLYESTER
STANDARD SIZES: XS / XXL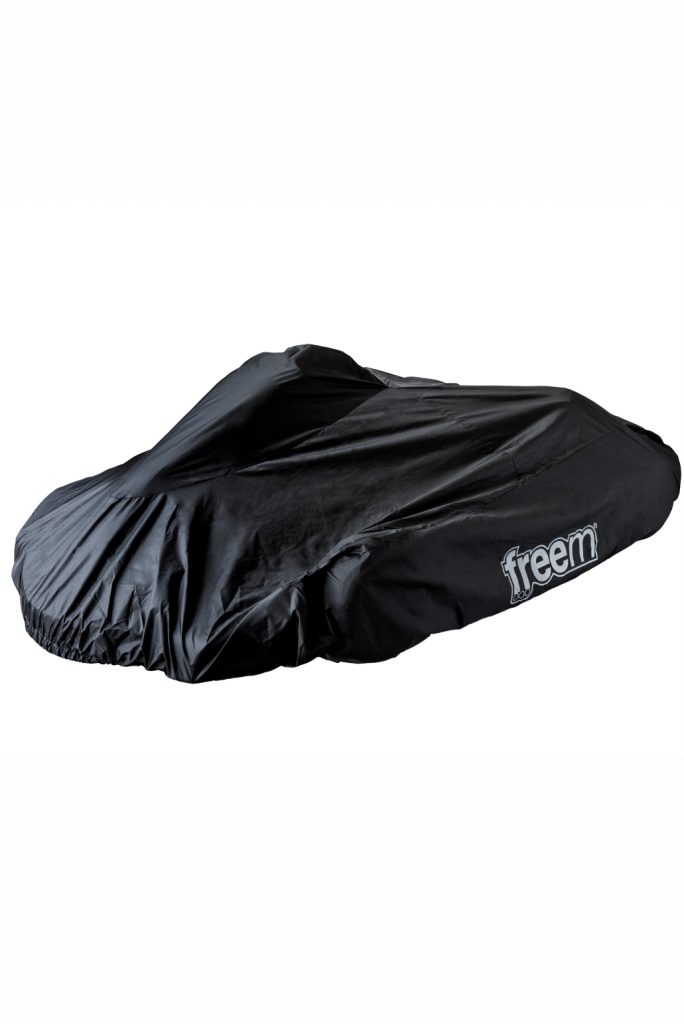 KART COVER
Kart cover made of polyester with elastic band: protect your kart against rain, snow, dust and UV rays.
Waterproof and long-lasting material.
Simple design, black version with white logo available now.
It's possible to customise the kart cover with colours and layout of your team.
FABRIC: POLYESTER
STANDARD SIZES: ONE SIZE
CUSTOMISATION: ON REQUEST
Featured products
must have / must have / must have / must have / must have / must have / must have / must have / must have / must have / must have / must have /