Overalls
K19 OVERALL
K19 is the brand new karting suit complying to the latest CIK-FIA Level 2 standard homologation.
It's lightweight and breathable thanks to the abrasion resistant cordura fabric combined with a very soft cotton layer to guarantee both protection and comfort.
The new stretch panel construction provides a more ergonomic fit which improves movement and aids driver performance.
– 100% Made in Italy;
– Ergonomic line with an excellent fit;
– High quality fabrics coming exclusively from Europe;
– Equipped with ICE-KEY passive safety device;
– 100% customisable in colours, graphics and sizes.
#CREATEYOURSTYLE
– Choose or design your suit
– Customise it with the colours you prefer
– Add logos and graphics
HOMOLOGATION: CIK-FIA
CUSTOMISATION: EMBROIDERY
SIZES: 110 / 160 – 44 / 62 – TAILOR MADE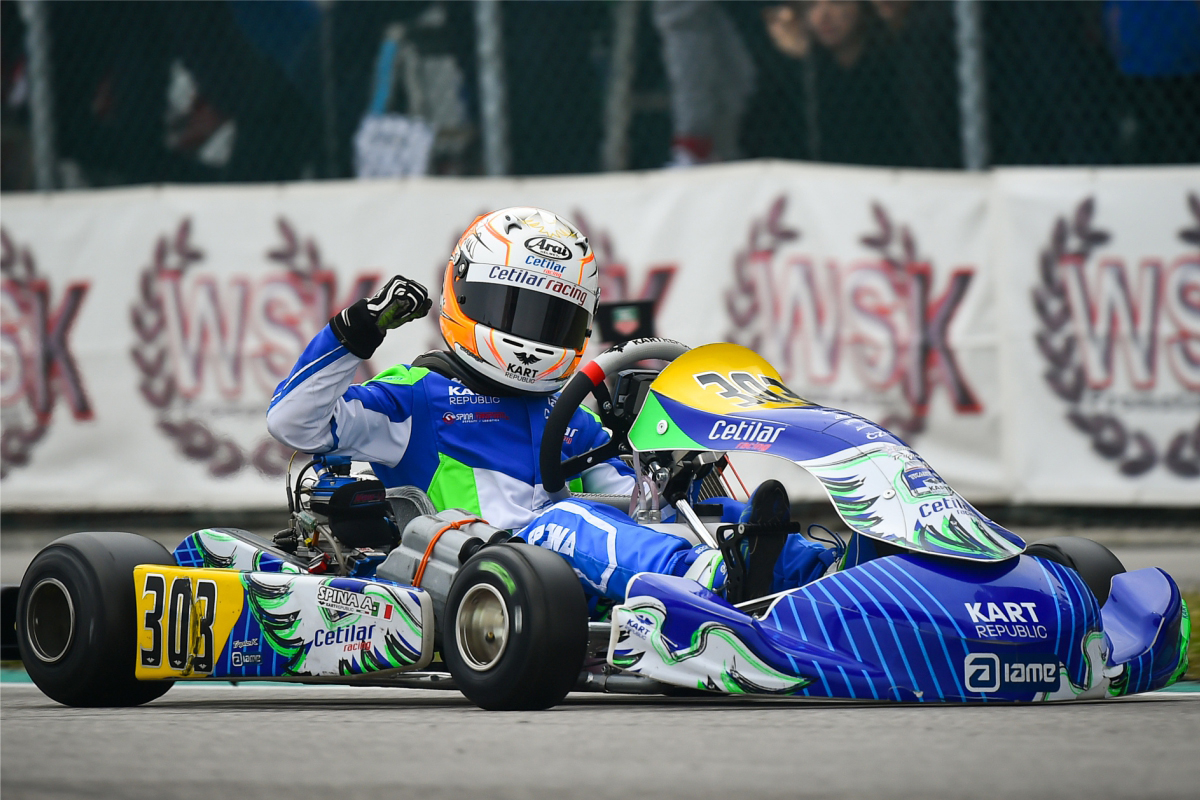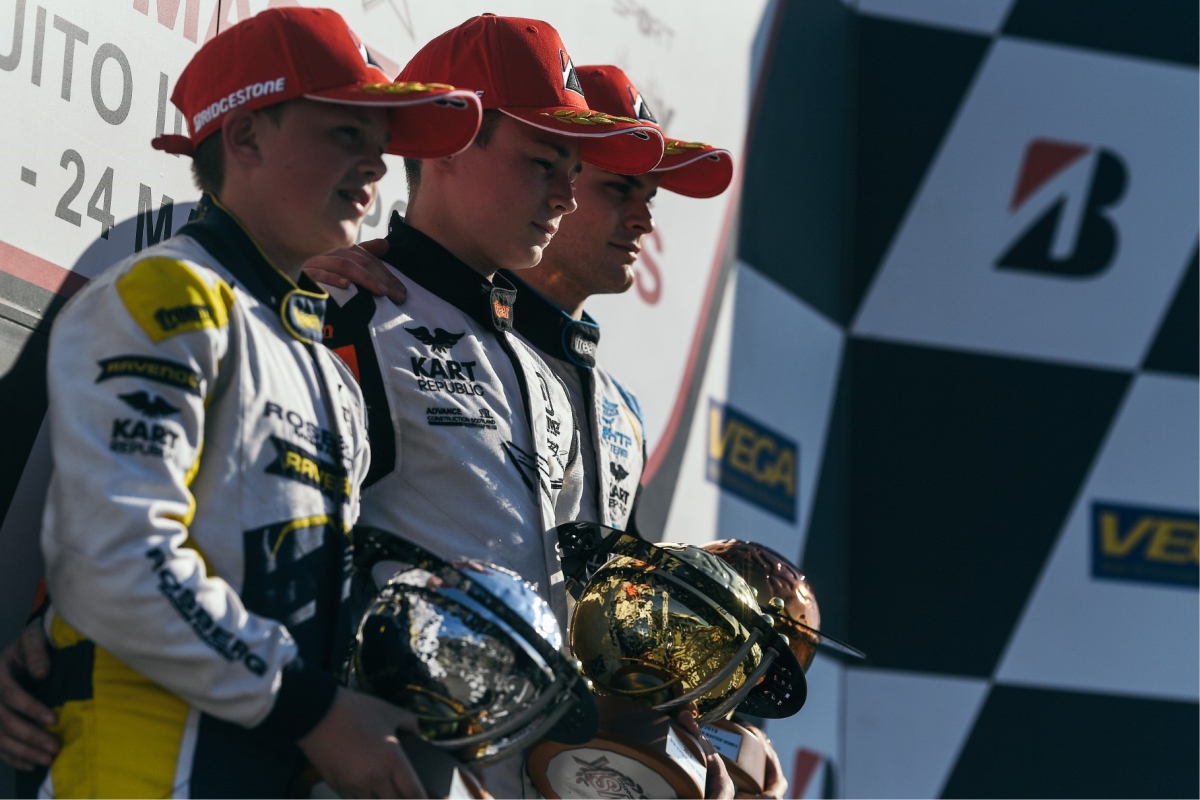 DOWNLOAD
Colours
Size Guide
Measurement Form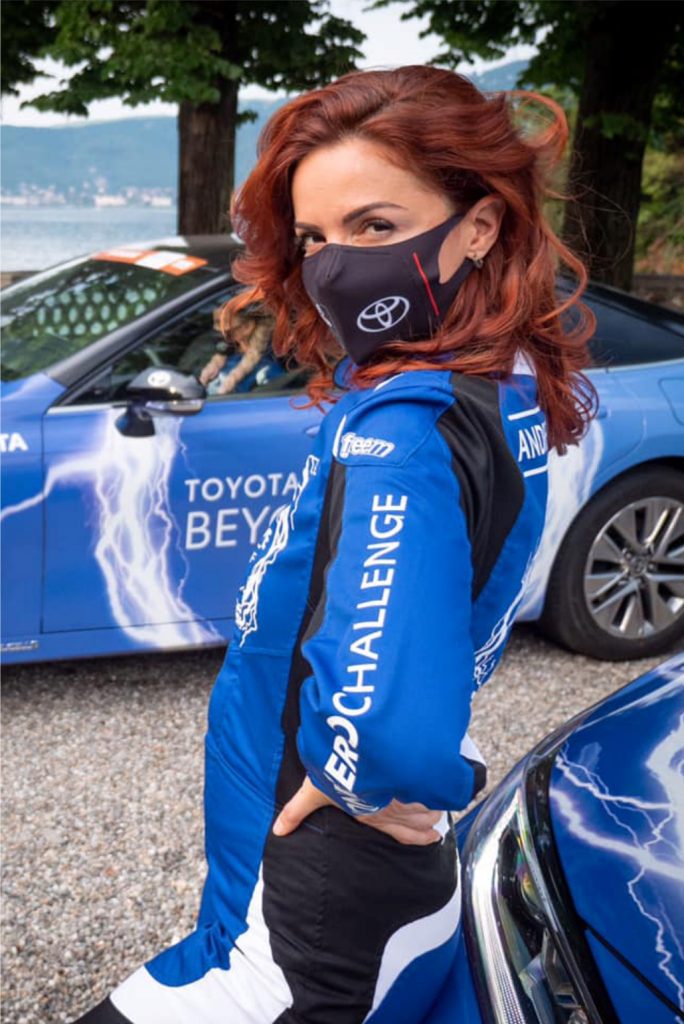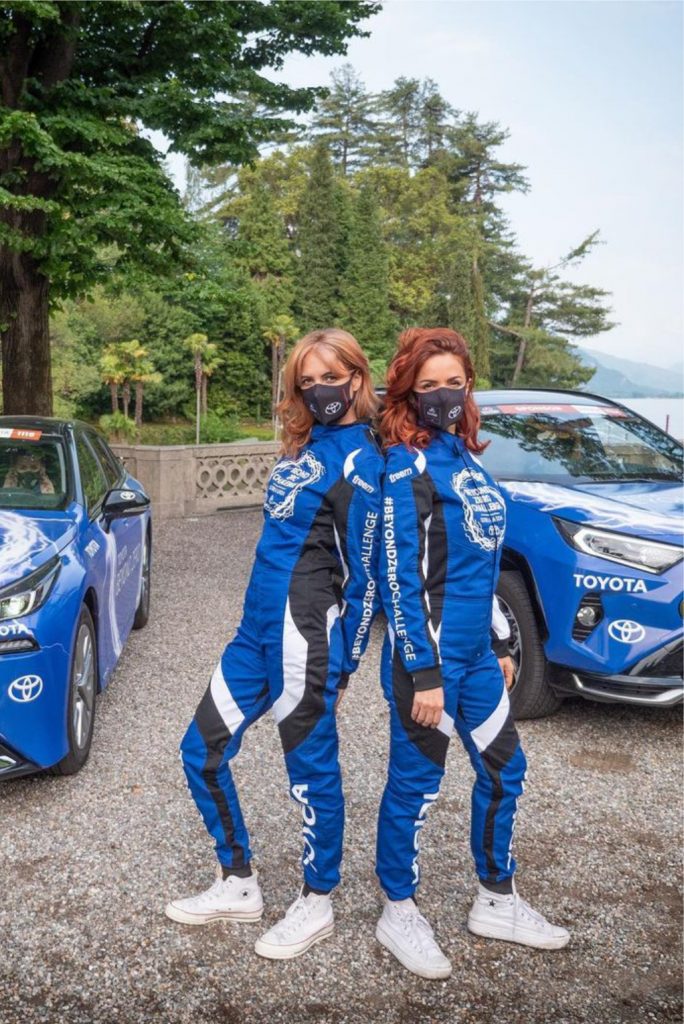 RENTAL SUIT
K19 suit is also available in the rental version without homologation.
A cheaper and lighter version of the racing suit for your indoor training, unofficial competitions and promotional events.
The suit can be produced with Cordura fabric or with soft cotton.
Wide customization possibilities with colors, logos and graphics of your team!
HOMOLOGATION: NOT HOMOLOGATED SUIT
SIZE:  110/160 – 44/62 – TAILOR MADE
CUSTOMISATION: EMBROIDERY / PRINTS
CUSTOM MODELS
SELECT THE MODEL AND CONFIGURE IT ON THE RELATED FORM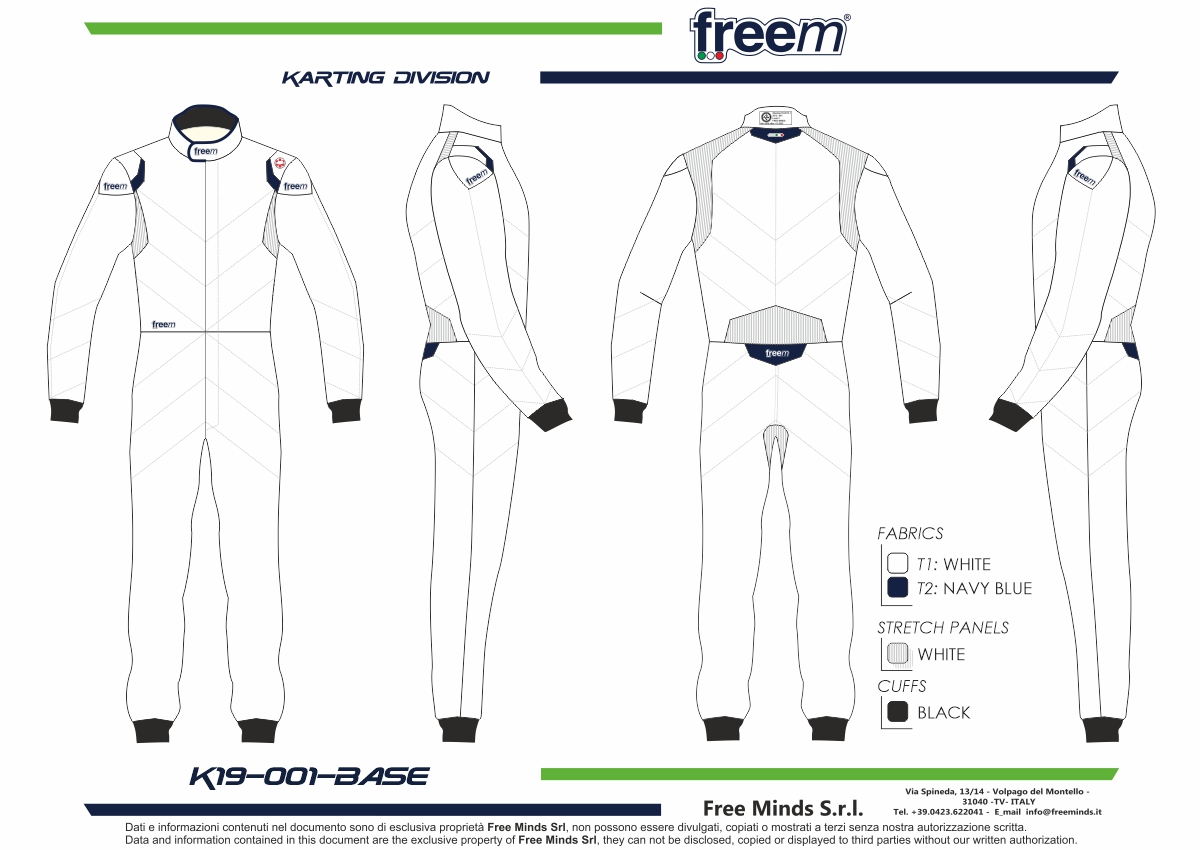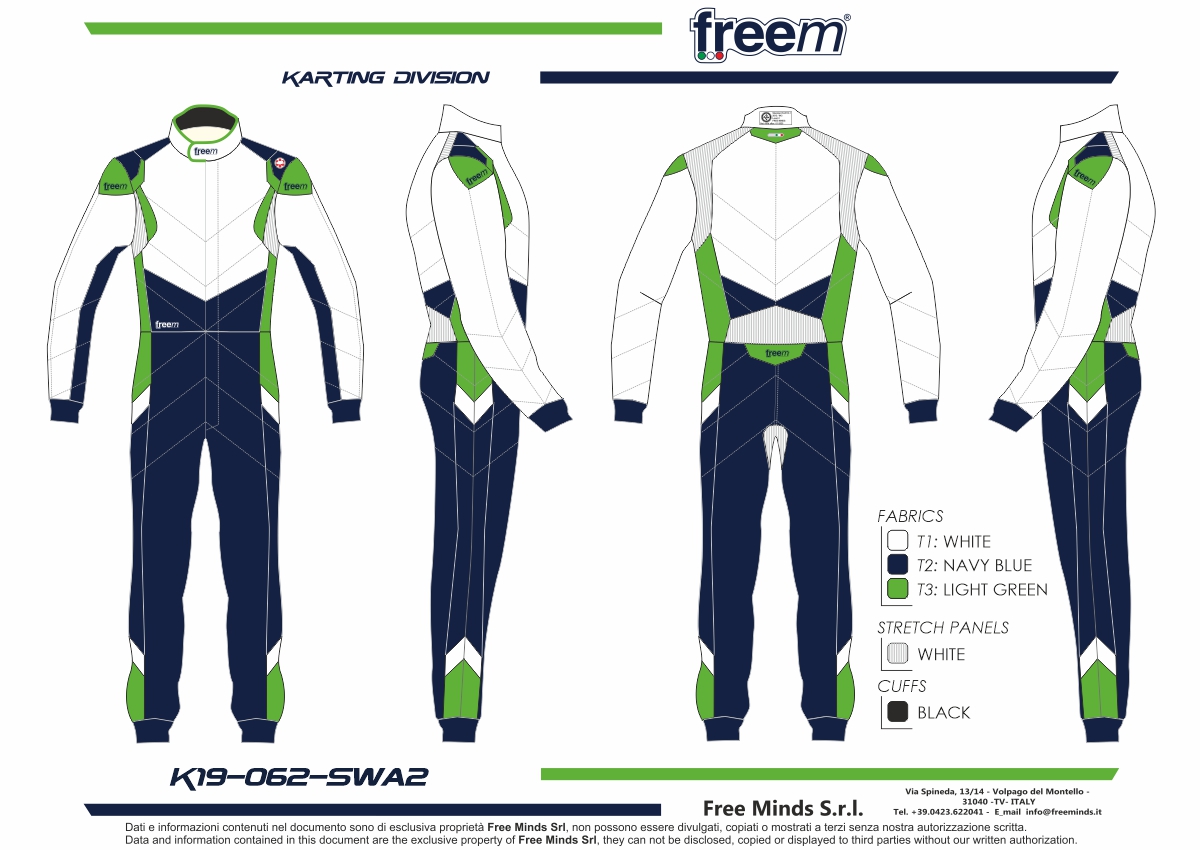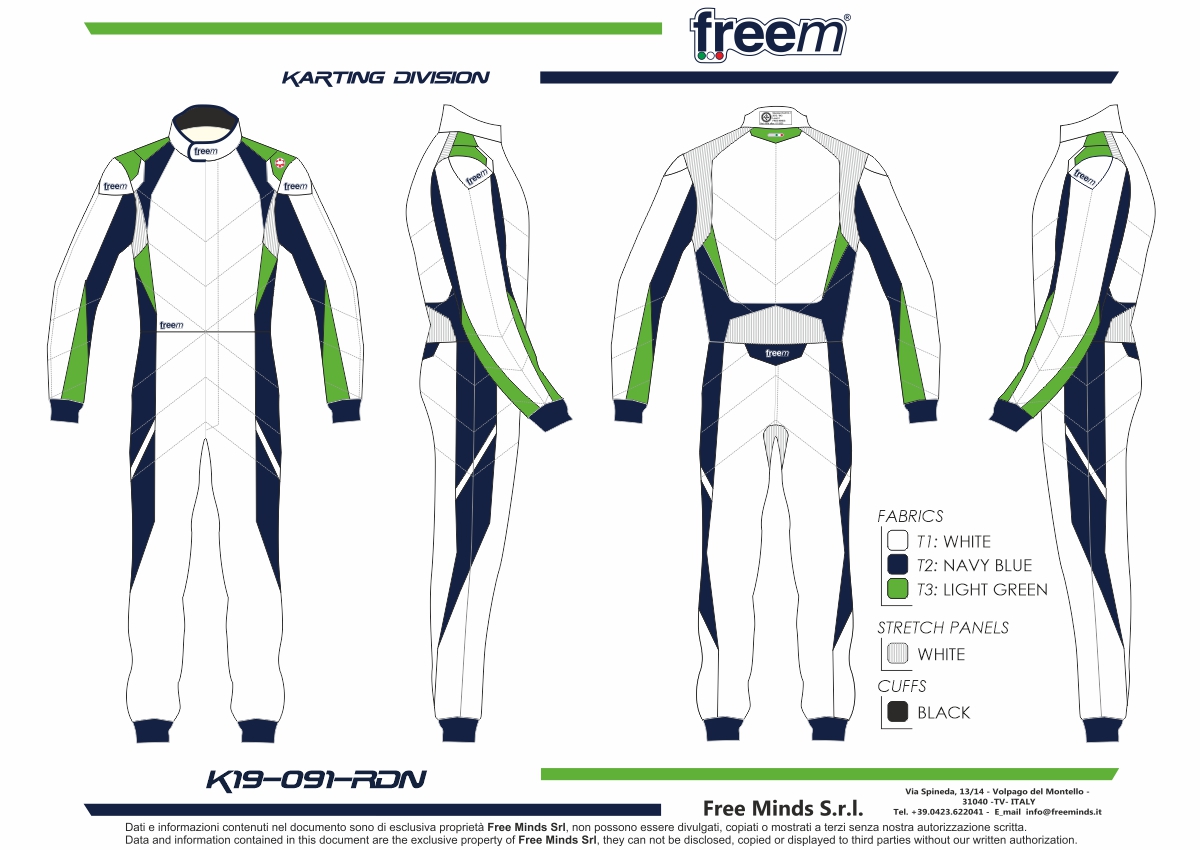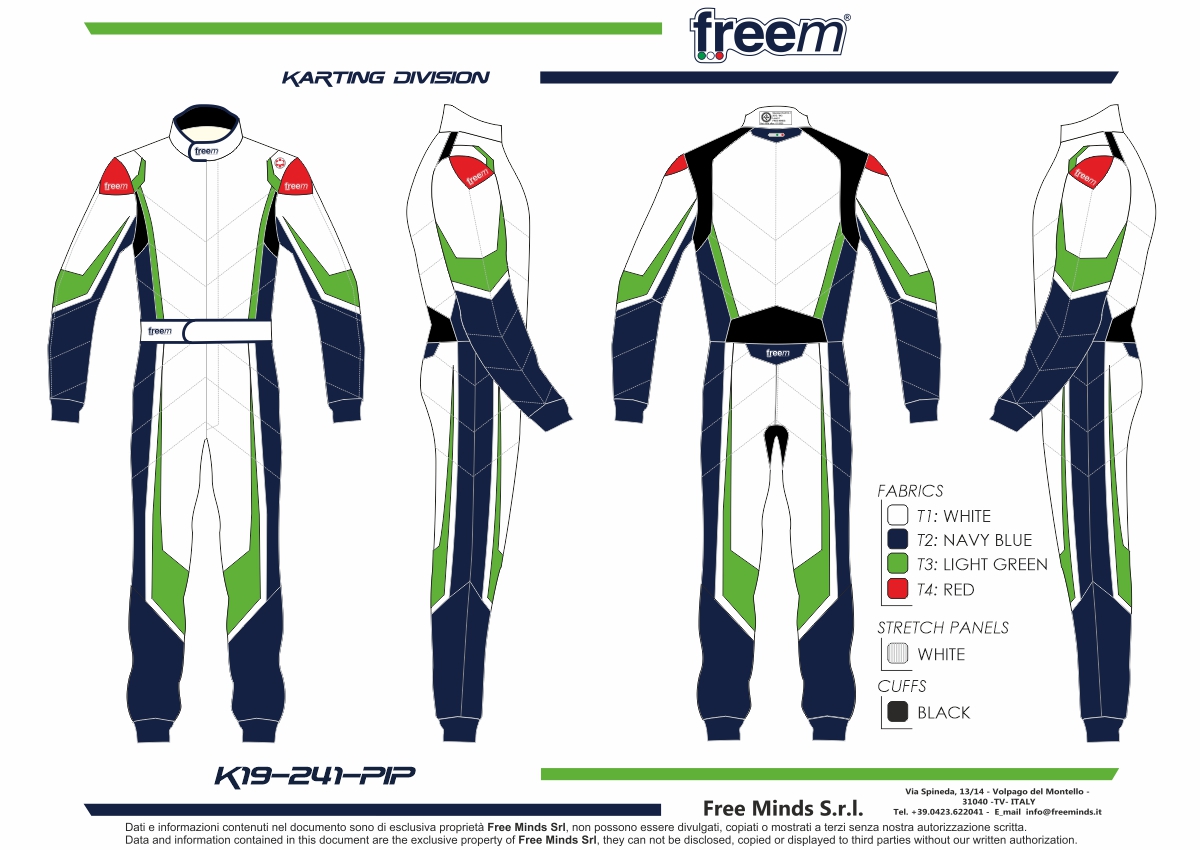 Personalization
K19-001-BASE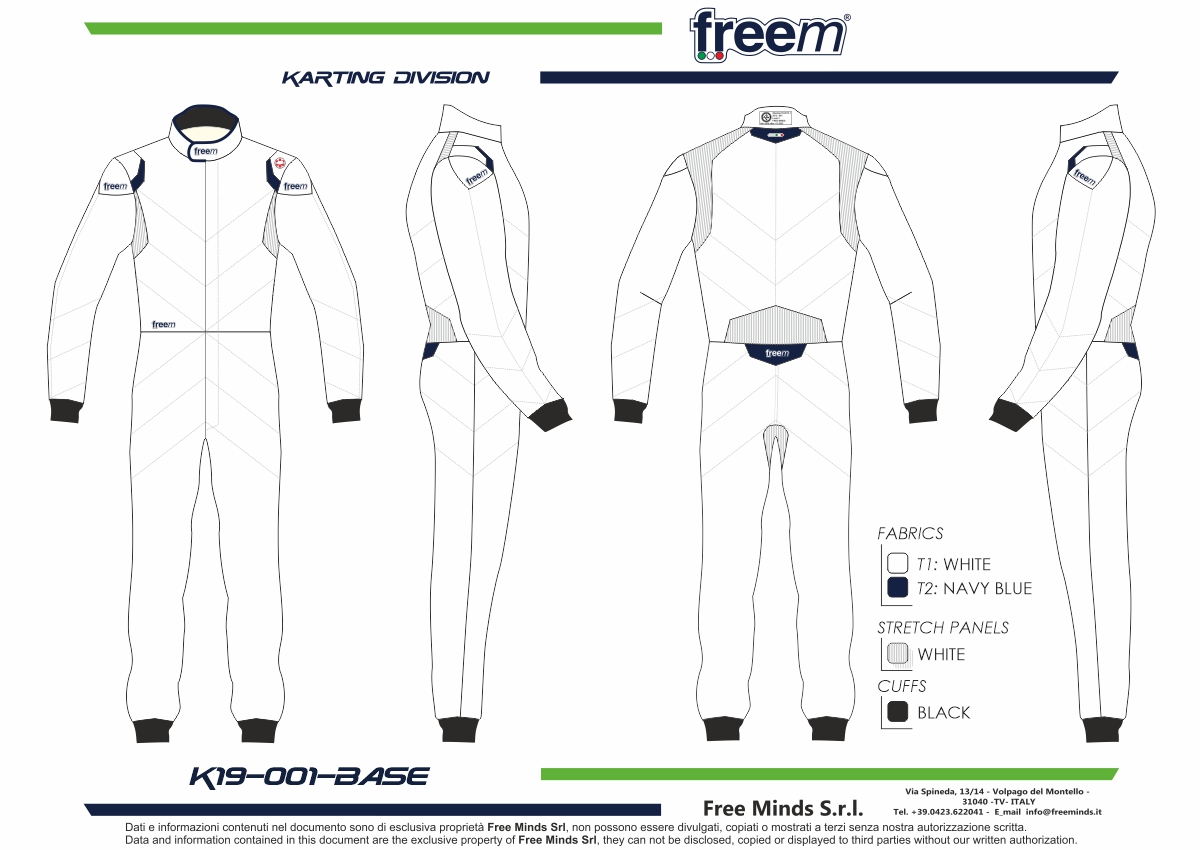 K19-028-TBK2
K19-062-SWA2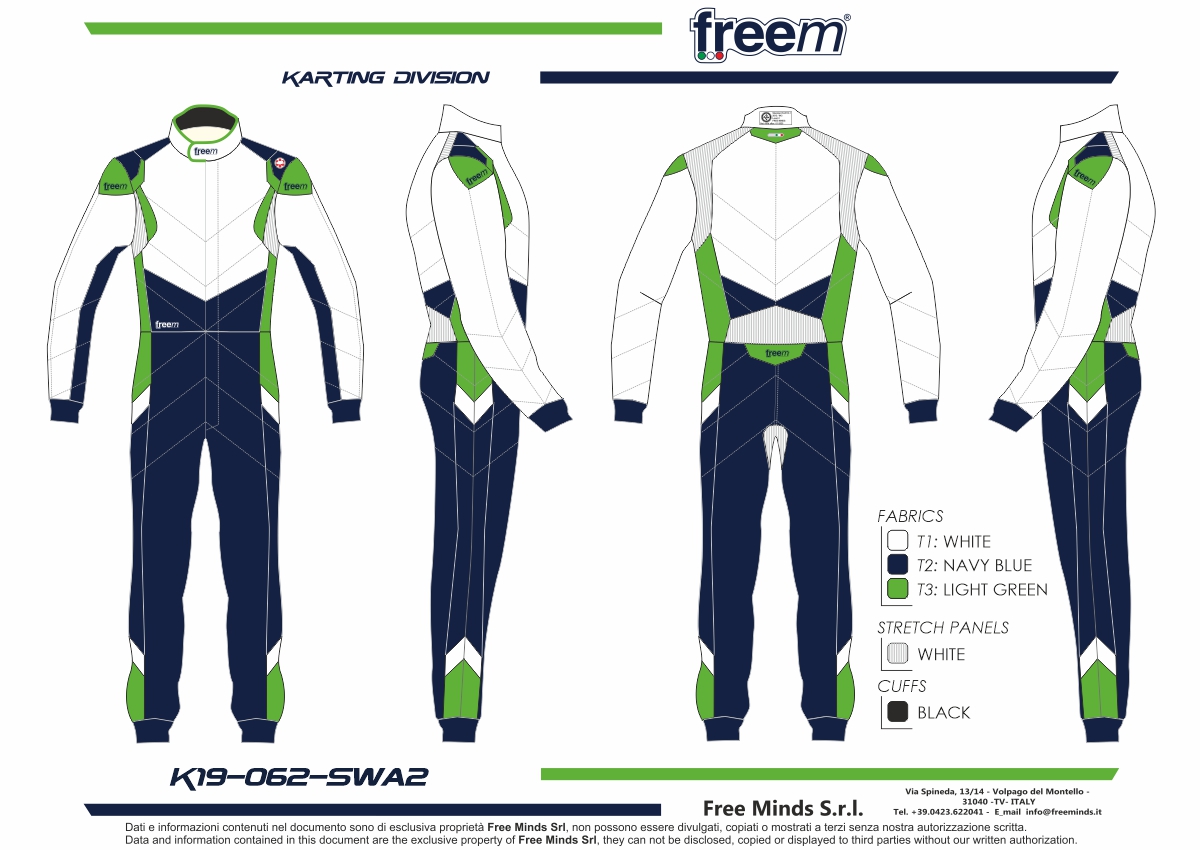 K19-091-RDN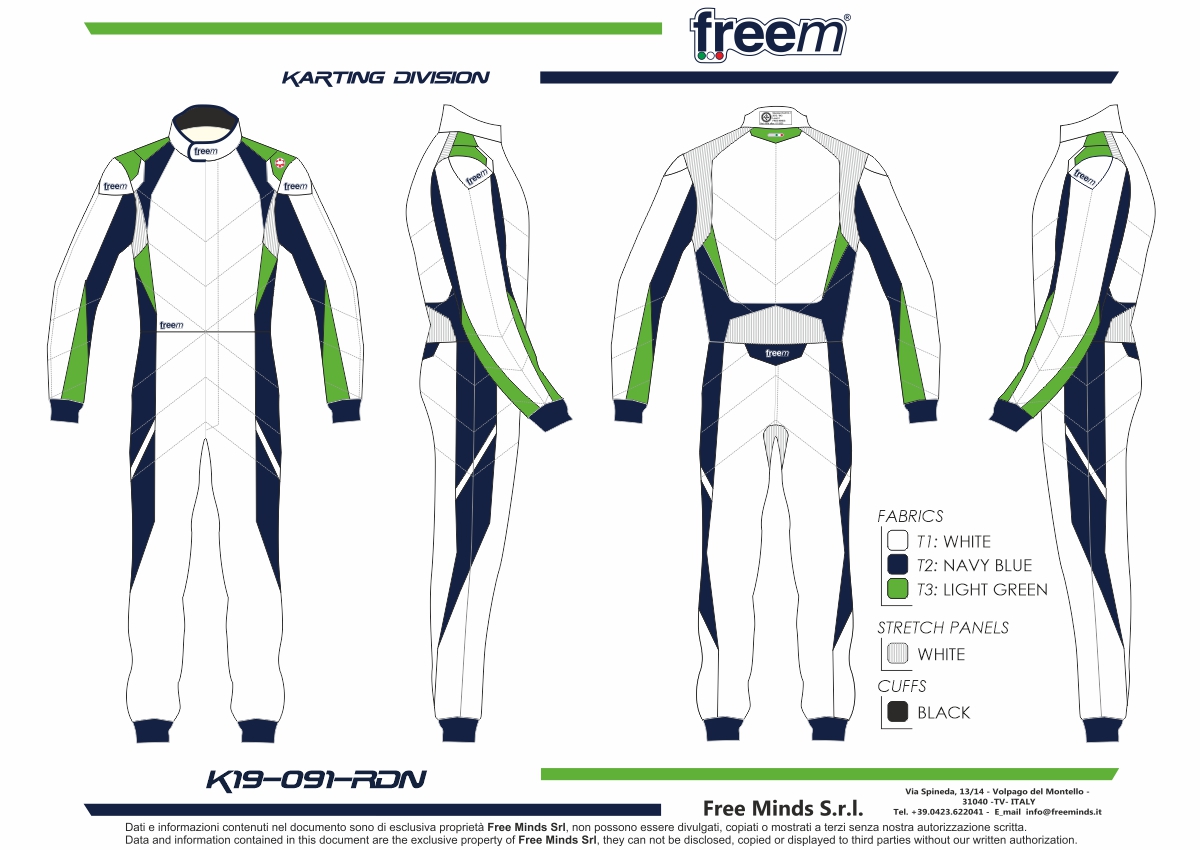 K19-092-CHAR
K19-160-VIFS3
K19-217-TILL2
K19-241-PIP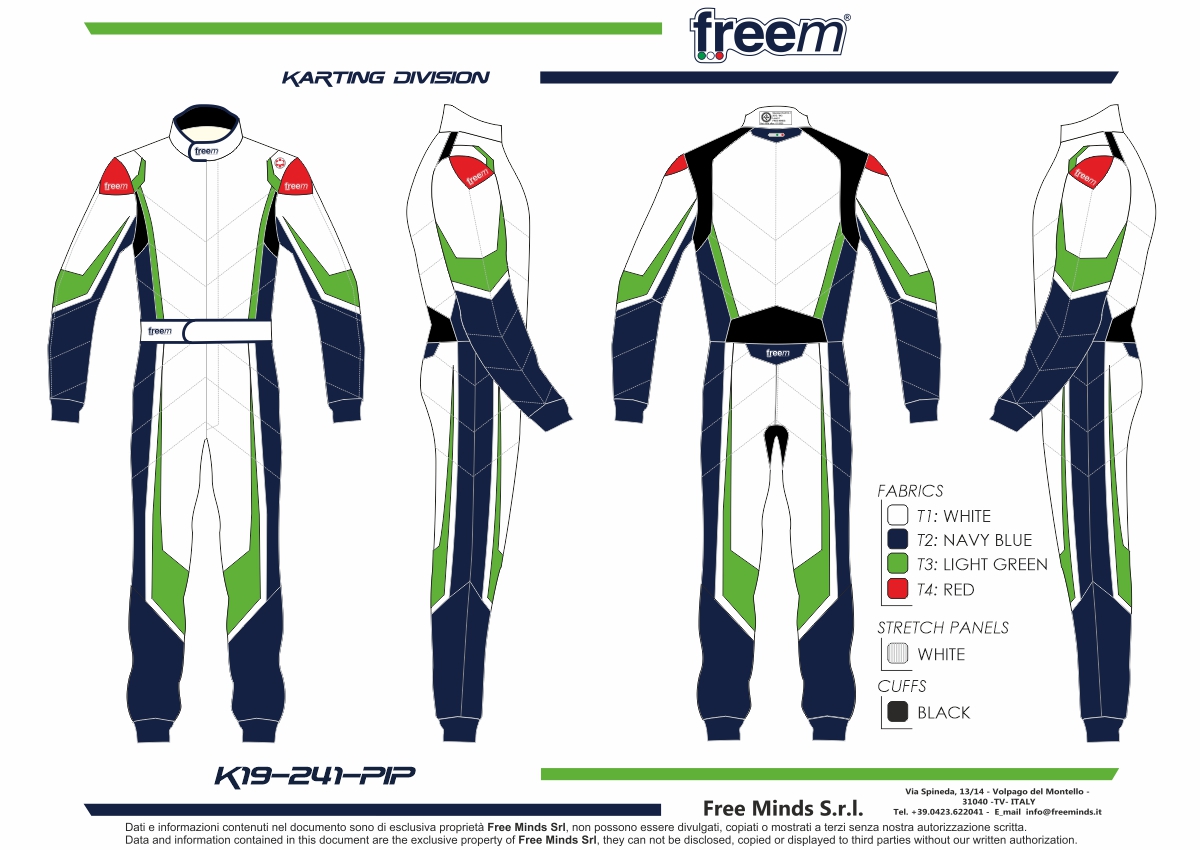 Featured products
must have / must have / must have / must have / must have / must have / must have / must have / must have / must have / must have / must have /